I have spent many moments sewing and quilting a table runner. I got my inspiration from a blog, Pleasant Home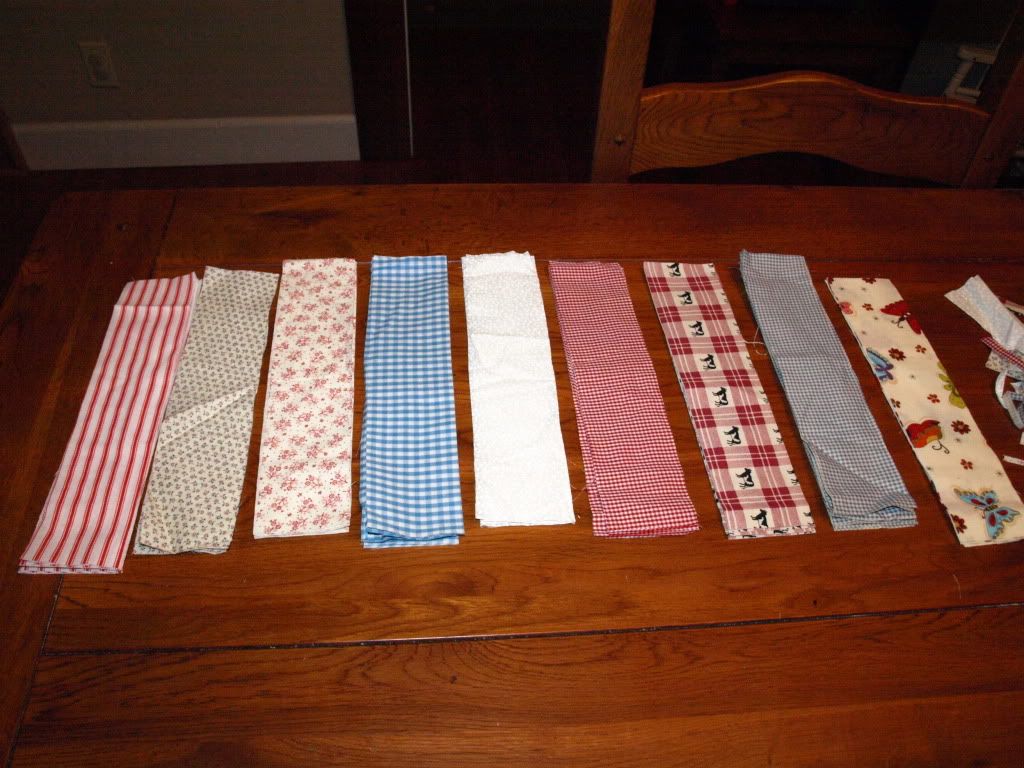 It started out like this. . . .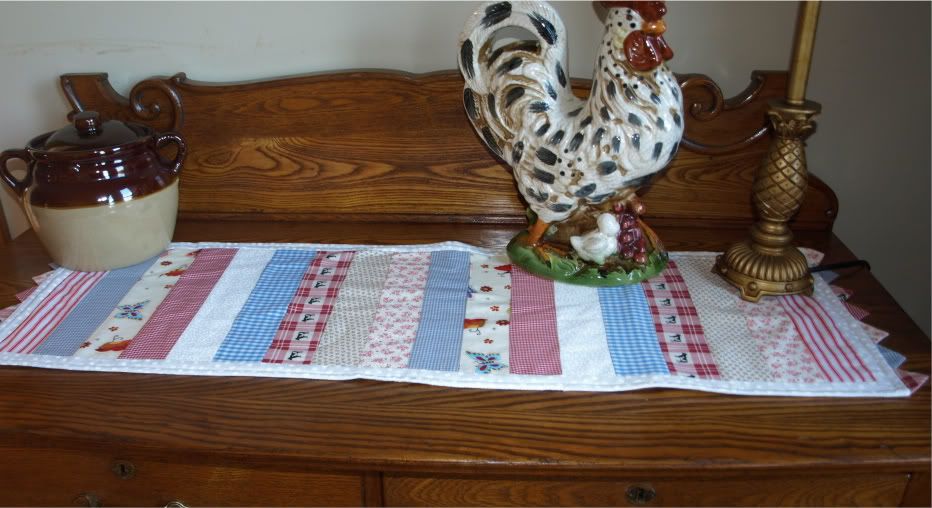 And ended up like this. . . .
I had all of these strips in my scrap pile. Each of the strips are 2 1/2" by 11" inches long. I sewed 18 strips together with a 1 1/2 inch white polka dot border. I quilted around each strip and then sewed the backing to the front, right sides together, leaving an opening to turn. Turn right side out, hand stitch the opening closed and then top stitch 1/4" around the outside border.
I liked it so much I made a second one. Now I just need to decide if I should put it in my Etsy shop.