The rain held out and the shed roof got changed. Our ladies are sleeping under a brand new roof tonight and the General Manager is a little sore all over.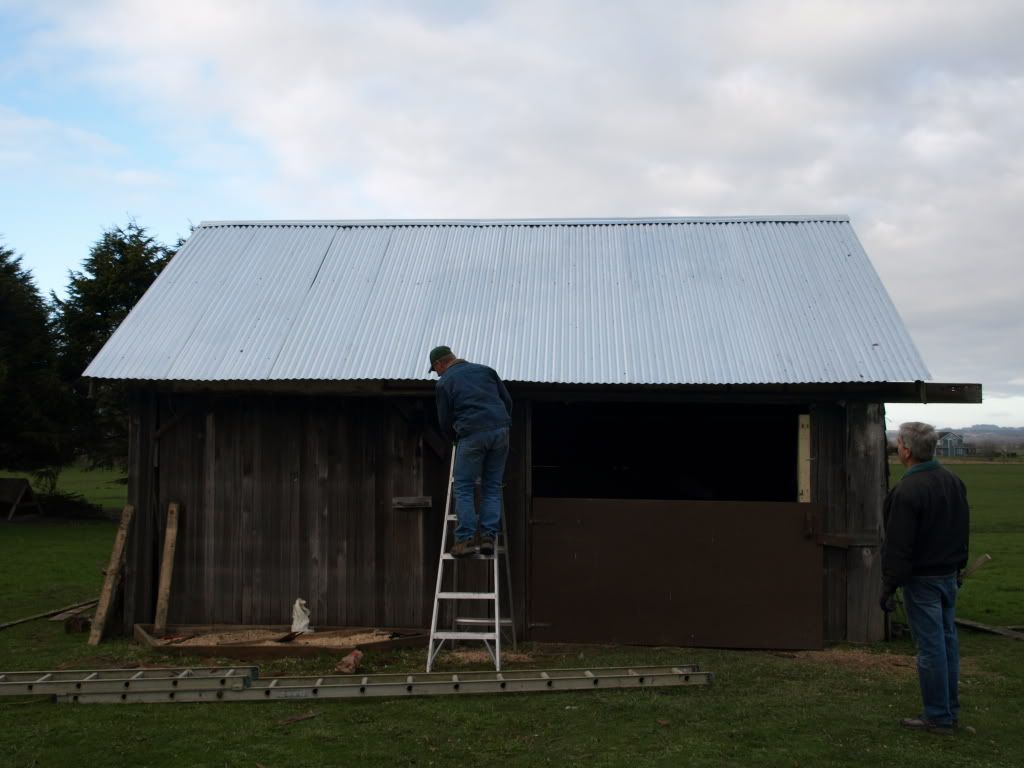 A huge "thank you" to our friends, Joe and Marvin who helped out. My father is on the backside hammering nails. What a blessing their help was! This beautiful new roof would not have been possible without them, and a very large ladder.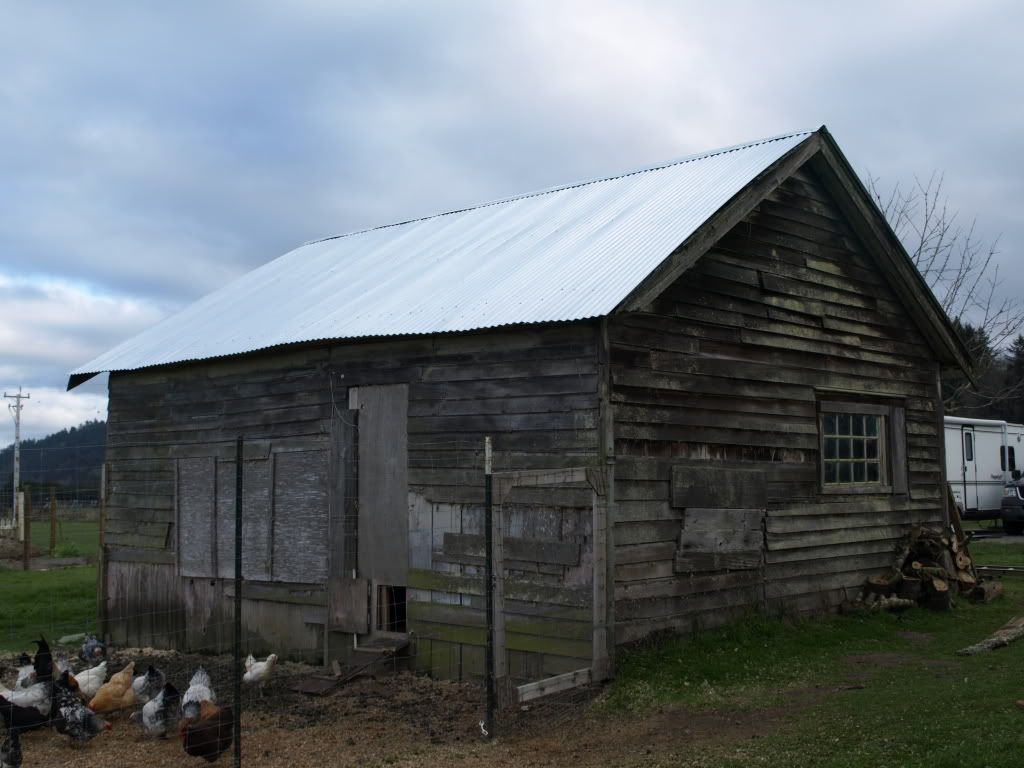 I think the ladies will be happy during the next rain storm.