In my constant search for new uses for zucchini and alternate ways to store the abundance of zucchini, I came across a canning recipe for
zucchini pineapple.
Intrigued, I had to read on. Crystal uses this for many of her recipes that call for crushed pineapple, one being her
Sweet and Sour Chicken
recipe that not only is one my family's favorites, but is very quick and easy to put together.
8 quarts grated zucchini (about 6 - 7 overly large zucchini)
2 - 20 oz. cans chunk pineapple
6 cups sugar
3 cups lemon juice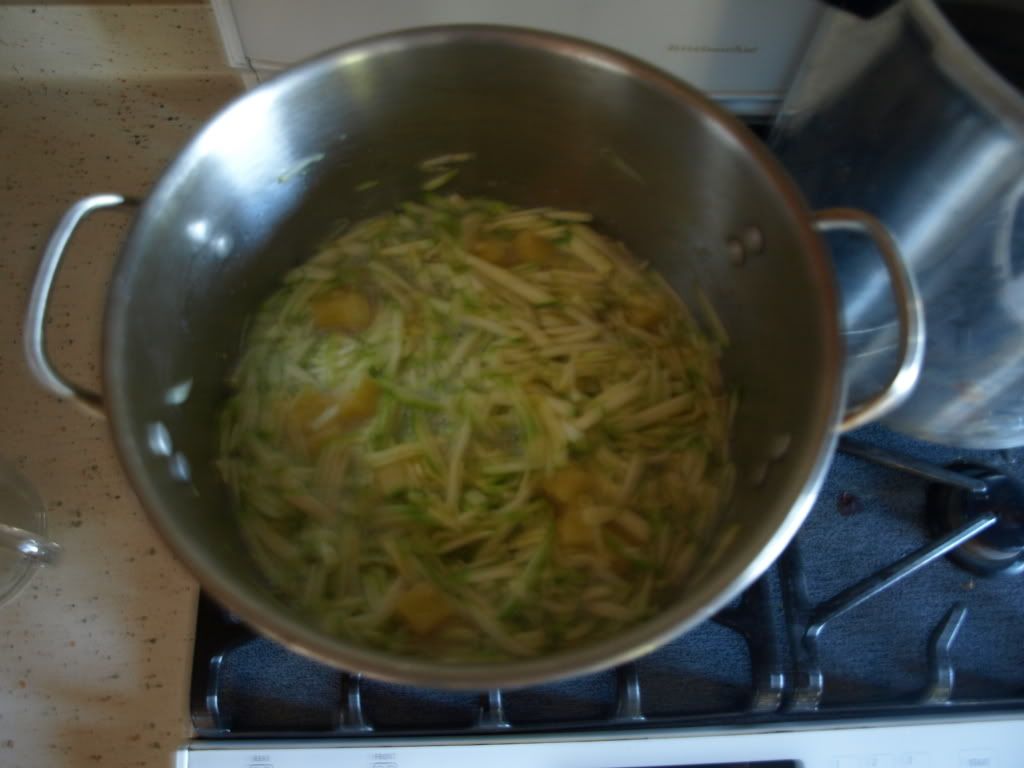 Combine all ingredients into a large stock pot, bringing to a boil, reduce and simmer for 20 minutes. Ladle hot mixture into hot pint jars and can in a boiling water bath for 15 minutes.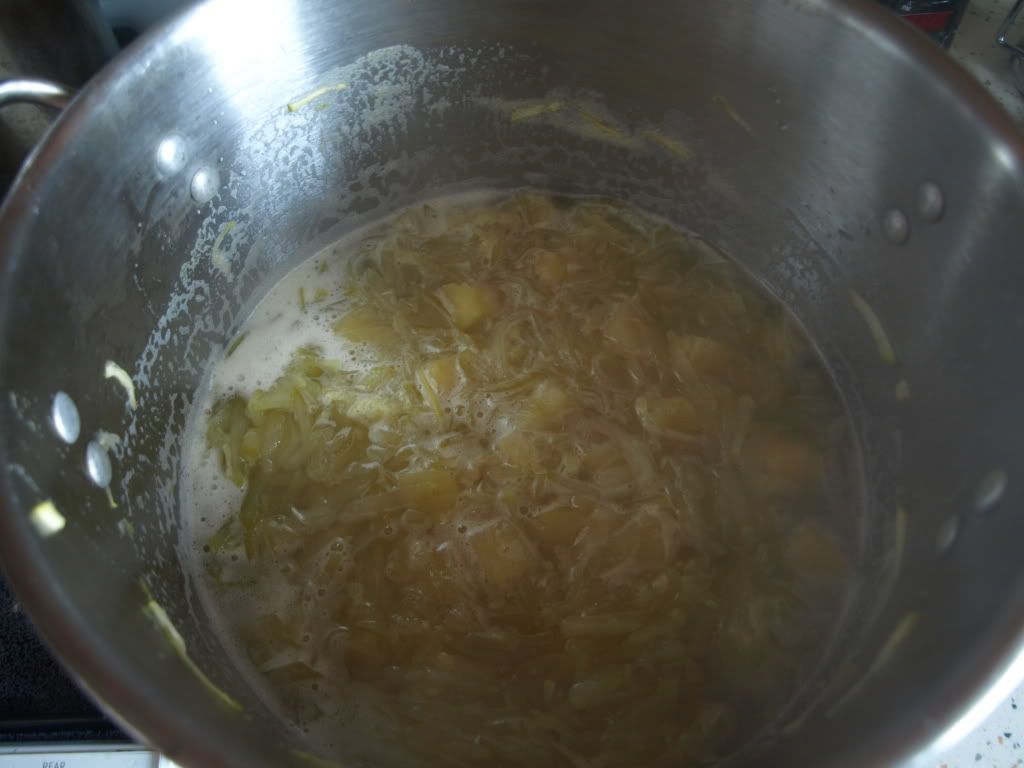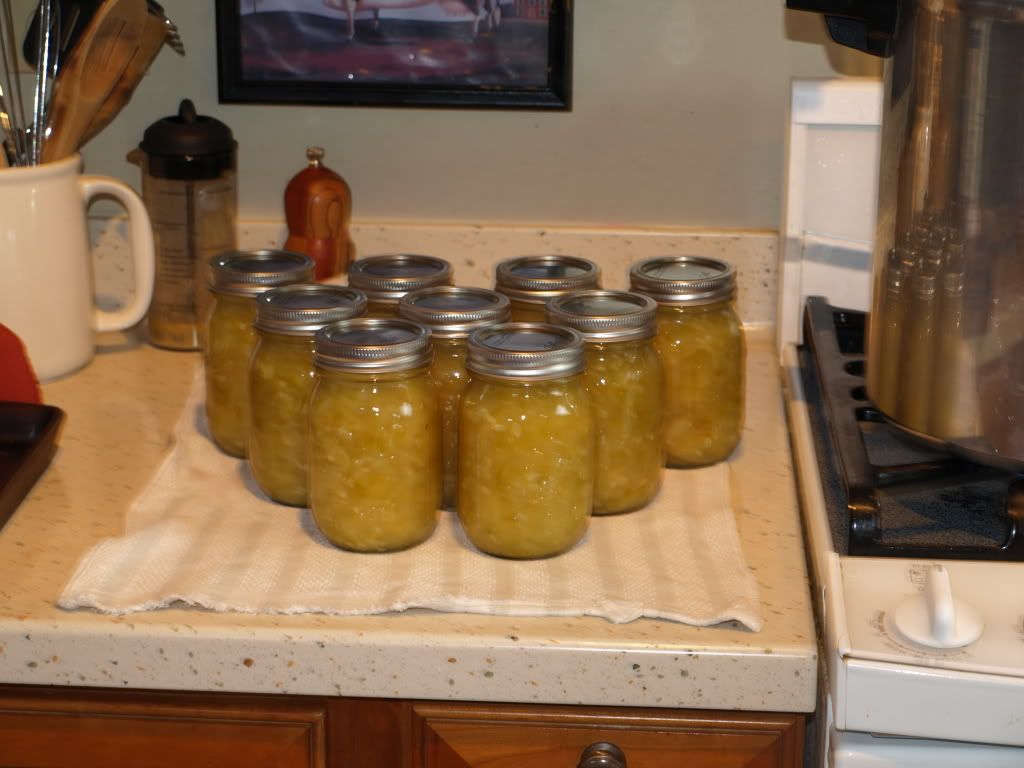 I couldn't resist, so I tasted some before it went into the jars. It is unbelievable how much the zucchini tastes and maintains the same texture as crushed pineapple. I cannot wait to try this in all of my recipes that call for crushed pineapple.