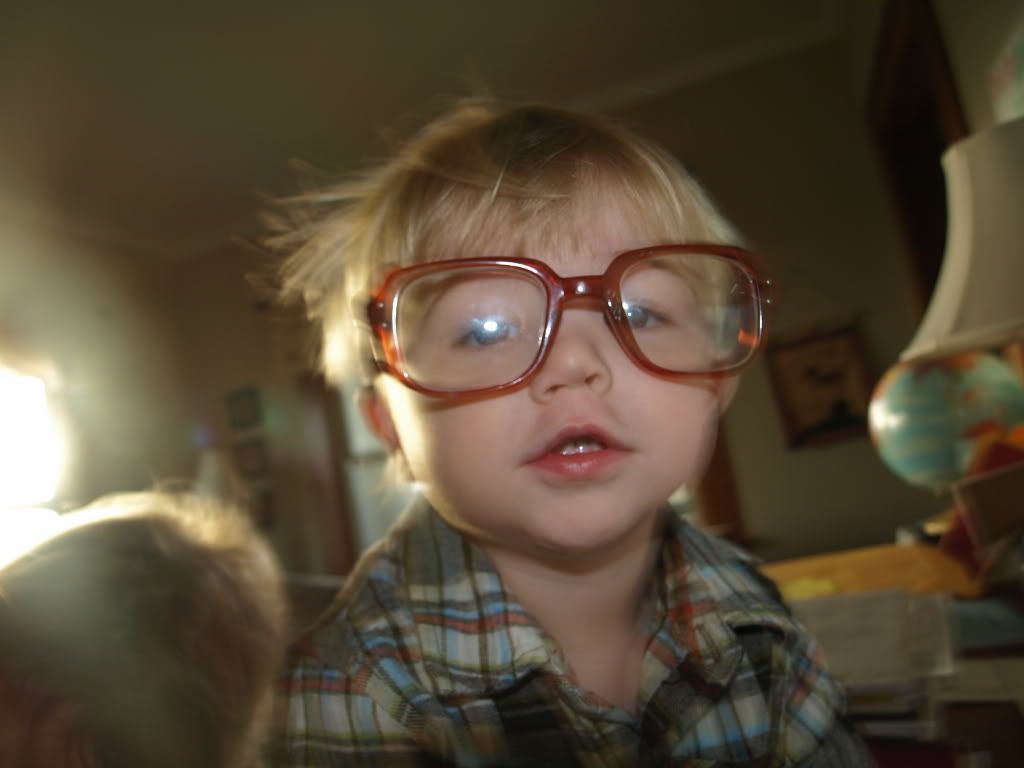 Life just seems to keep on ticking by, even if I want it to slow down. My days with two rambunctious toddlers and three older ones are always full of excitement. One never knows what fun things they will get into next. Georgie is a bundle of energy from morning until night, only briefly falling asleep in the afternoon for a couple of hours, giving us the much needed time to work through our afternoon school subjects. He is so sweet though, and if you can corner him for a small amount of time, he will snuggle up on the sofa with one of his favorite truck books - this week's find at the library- two favorites by Peter Sis, Trucks, trucks, trucks and Dinosaur!
We are coming the end of our school year, winding down with the last few weeks of formal studies which leads us into summer and the unschooling fun that comes with just allowing children to learn on their own while they experience life. It got me thinking about some goals that I want to accomplish this summer. The plans of the heart are always good to have, even if the execution doesn't always transpire the way that we want it to.
Here are some goals I'd like to accomplish over the summer months:
1. Memorize Scripture: Each year, as a congregation, our church reads through the entire Bible, and I am sorry to admit that I have never read the Bible, cover to cover - I must humbly admit this - but my love of scripture is growing by leaps and bounds. . . I want to know the totality of scripture and be able to apply it at a moments notice. I feel so compelled to complete this, not only for myself, but for my husband, for my family, and for my children. So, while I am reading through the Bible, adding scripture memorization seems just natural. So for now, I've started with Psalm 1 and I might just work my way through Psalms this summer.
2. Enlarge our garden: Last year our garden included 6 raised beds and this year we want to increase the size of the garden to include, not only two more additional raised beds, but also a large in ground area to plant some of the more invasive plants (ie. zucchini, brocolli, corn, peas, beans, squash) that tend to take up more area as they grow. We realized quickly last year that our small garden was just a start and was by no means capable of feeding our family during the summer months and beyond. This was coupled with the fact that the weather in Northern California tends to reflect a much shorter growing season, so we have to make the best of the time we have.
3. Paint the porch and bench - this will have to take place when the weather turns warmer and less rainy of course. I'm thinking a barn red for the bench and perhaps a dark brown for the porch - it would hide the chicken poop which if our ladies didn't hang out by the back door wouldn't be there, but I wouldn't have it any other way. It is so sweet to look out the back door and see them all huddled close together, relaxing on the porch. I think the trade off of having to sweep the porch each day is far less than the hassle of having them on the porch.
4. Read two books for pleasure - It seems as if during the school year my free reading is so limited due to putting lesson plans together and reading for teaching our unit studies. Some favorites on my list for the summer are. . . . War and Peace, Life Management for Busy Women, Reliving the Passion, Seeing and Savioring Christ and the Dirty Life on Farming, Food and Love
5. Save Money: We have been bitten by the couponing bug and so far you can see our savings listed on the side bar. We are having quite the challenge working with our limited supply of stores - with couponing it seems being in the country might be considered a penalty? But, Anne and I are doing our best to overcome that obstacle and have had several compliments on our 6 lbs coupon binder! :) Saving money is very high up on my list of contributing to our family's well being - ultimately, I would love to cut our grocery bill in half so that we could save for something special and maybe just a tad frivilous - not that we need a thing - God has blessed us immensely by providing everything we need . . . .but these might be fun to have . . . . a vacation, Christmas gifts, a piano, carpet in our bedrooms.
Of course I want to continue reading and working through some math skills for each of the girls throughout the summer. I'm so thankful that we are living our lives right here and now. What is on your summer plans this year?
And Peter said to Jesus, "Lord, it is good that we are here.