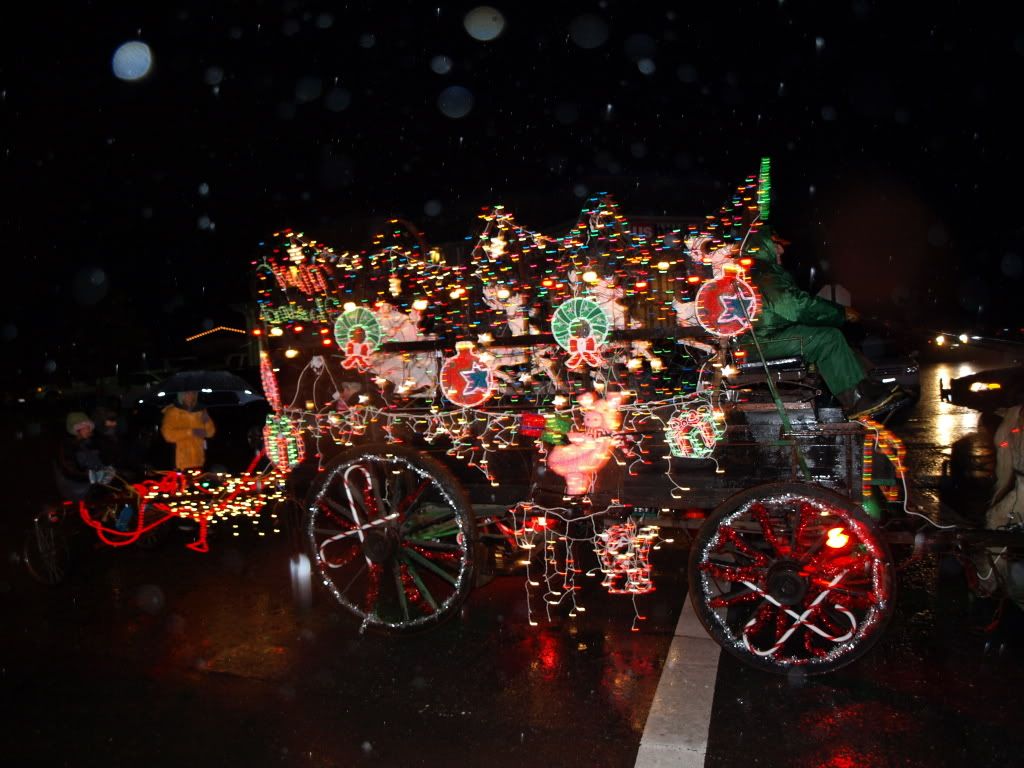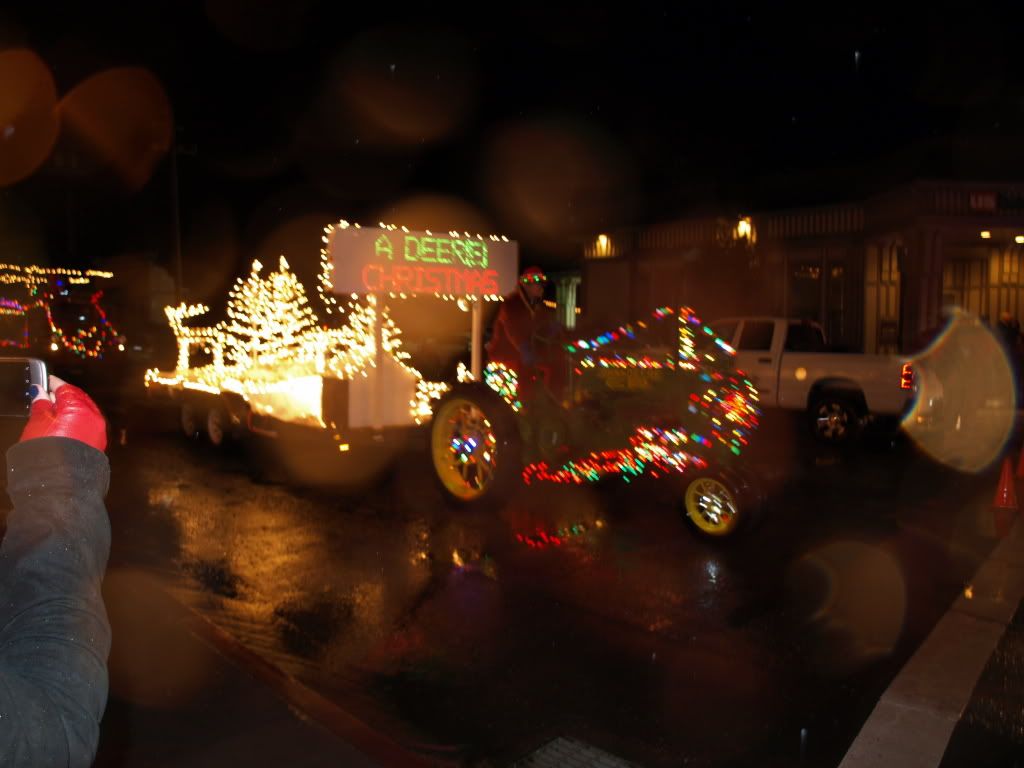 How does one get so busy with the activities that lead up till Christmas? We started with the
Annual Ferndale Tractor Parade
on Sunday in which the girls and their father were very busy decorating the tractor and manure spreader all day Saturday and Sunday. Georgie participated by sitting in the cab as much as possible. They decorated both to resemble the train in the Polar Express movie. That night it poured and poured down rain throughout the entire parade, but just like the mailman, the parade didn't stop rain or shine! It was amazing to see how many people turned out for the parade - even through the rain. The tractors were absolutely amazing and so beautifully decorated with lights and decorations.
Our new cat Charlie has been enjoying the Christmas tree and ornaments. Every morning we come downstairs to find an assortment of ornaments lying around the tree that he has picked off. Even though he's only 10 weeks old, - he's figured out how to climb the tree too. This might be a good thing if we had a sturdy "real" tree, but ours is only a fake one this year. We just didn't get around to getting out to chop down the real one at the tree farm. Time got the best of us this year. I do so miss the smell of a "real" tree.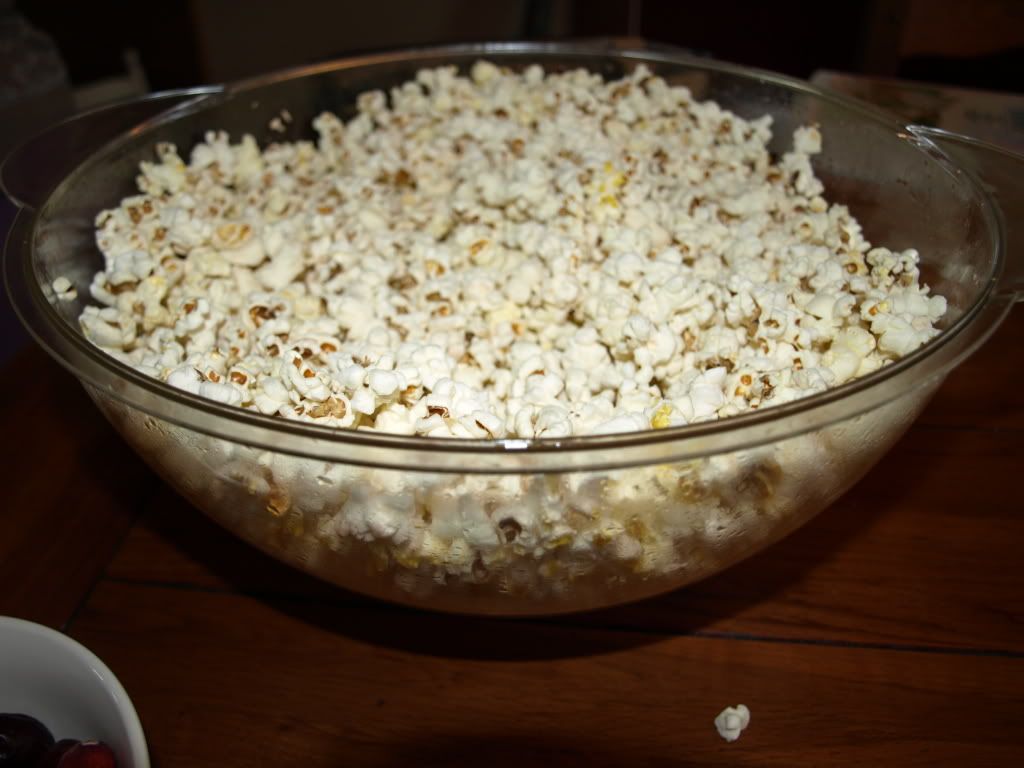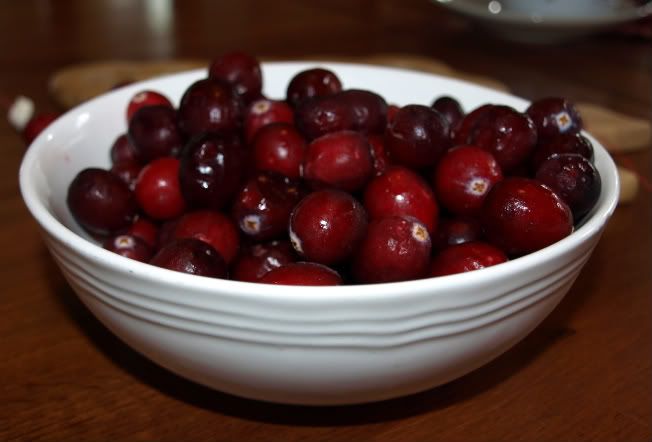 The girls and I spent a rainy afternoon stringing cranberry and popcorn strands for our trees in the front yard so that we could feed the birds that visit our empty, barren yard this season. It was fun watching them work the popcorn onto the strands - Lindsay soon went to straight cranberries because they were so much easier to string. They liked knowing that they were going to feed the precious little birds that come to visit us each day.
We began a new tradition this year. We hosted a "Cookie Exchange" at our house for our church family. Everyone joined in the fun and we had so many cookies to distribute - we even had to bring some to church the next morning. What a blessing it was to us - we've missed sharing hospitality with other families, as Christ would have us do.
I Peter 4:8 -10
And above all things have fervent charity among yourselves: for charity shall cover the multitude of sins. Use hospitality one to another without grudging. As every man hath received the gift, even so minister the same one to another, as good stewards of the manifold grace of God.
The girls occupied Pastor's time by taking pictures of him and showing him Charlie the cat. They were so sweet as they were buzzing around him like busy bumblebee's.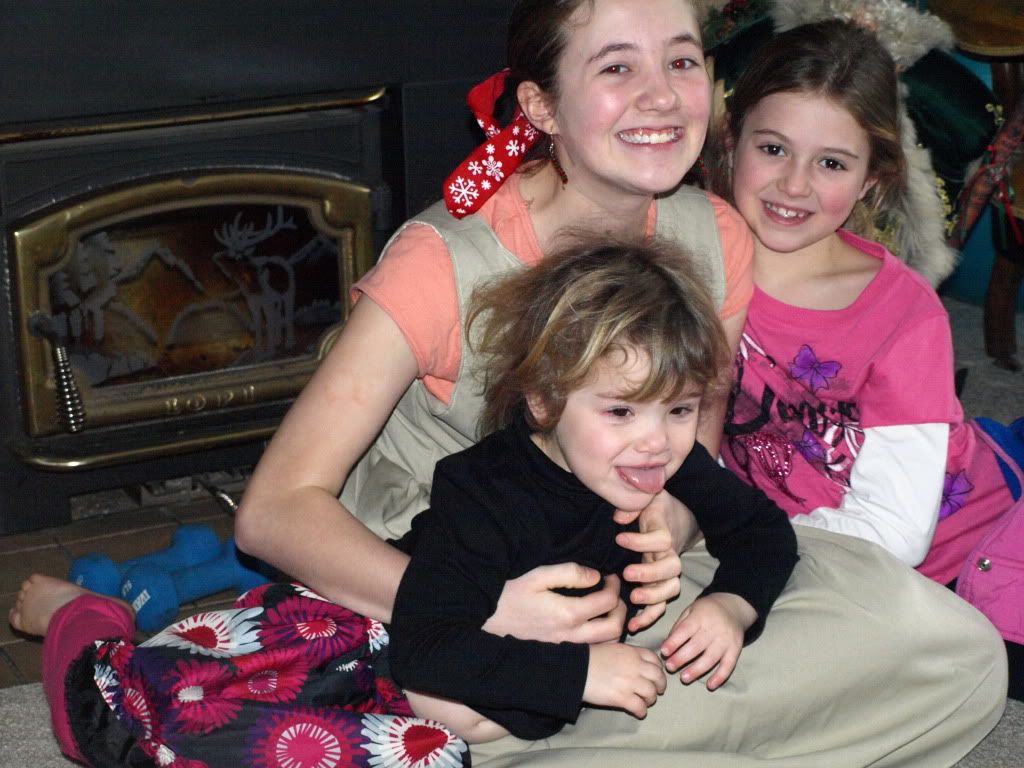 Christmas was spent over at my father's house. It's a good thing that they only live five minutes from the house into town now. It's wonderful not having to travel far to spend time with family and the girls absolutely adore their grandparents. Even as I speak while typing this, they are over spending the night with them. It was a busy two days with lots of activity and overload of hugging and lovin' on little ones. Georgie "vroom, vroomed and beep beeped" his newest John Deere tractors around the living room while the little girls played with their newest baby dolls. So sweet to watch them even include little Georgie, although, I'm thinking that the General Manager was grinning and bearing watching his son play with dolls!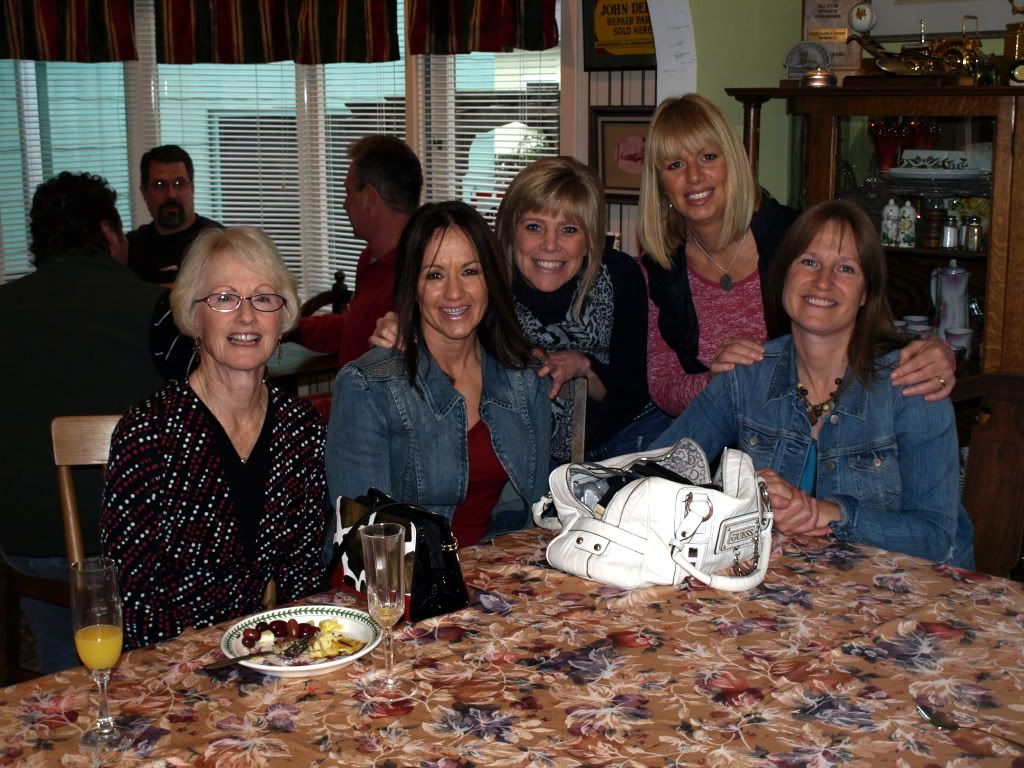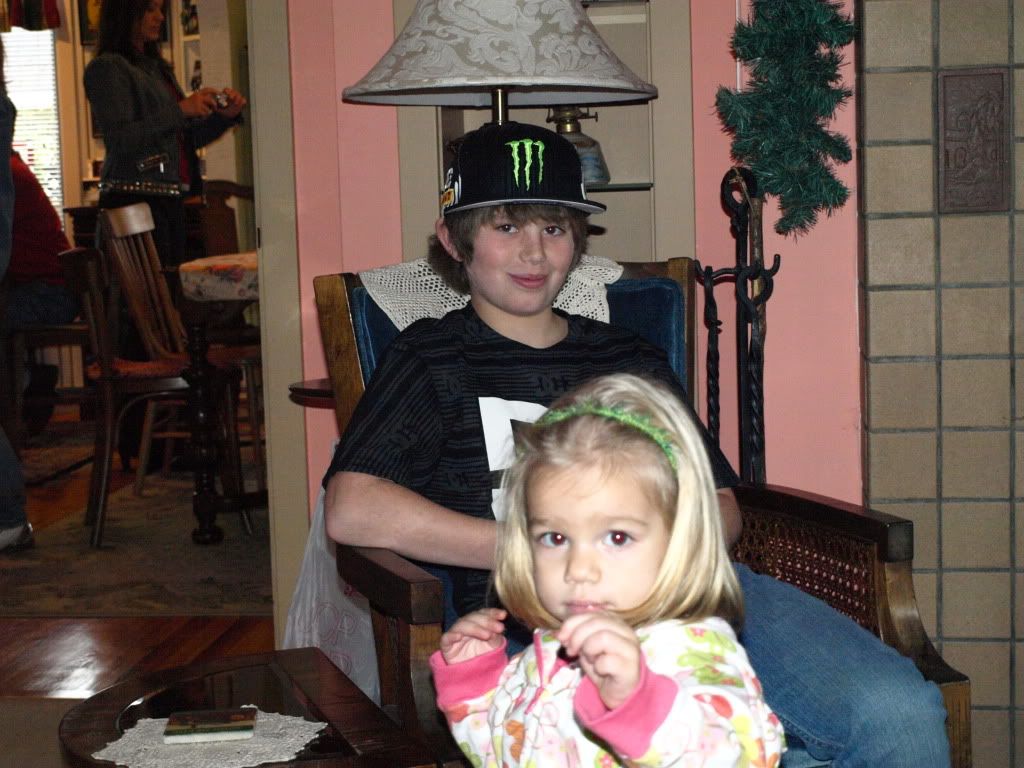 My stepmom's daughters and families came over for Christmas morning brunch. Their were so many yummy casseroles, cinnamon rolls, baked pears and fresh fruit that no one went home hungry. It was a joy watching the other grandkids open their presents from Grandma and Grandpa and their Aunts and Uncles. While all the papers were flying I sat back and observed how amazing it was to watch my stepmom feed her mom, who isn't capable of always feeding herself. Her sister and her talked of how they had to change Eunices' clothes because the nurses in the home didn't bother to put on something nice for the day. I wondered what my children would dress me in someday, and would they be that concerned about how my hair looked and whether I would have worn it that way or not. God designed it to be like this - family taking care of family - even when we are too old to do for ourselves anymore.
I pray that your days up to Christmas were a blessing and that Christmas was extra special for each and everyone of you. Thank you for your kind words. I truly appreciate the beautiful comments left by all. May God richly bless your families during the coming year.