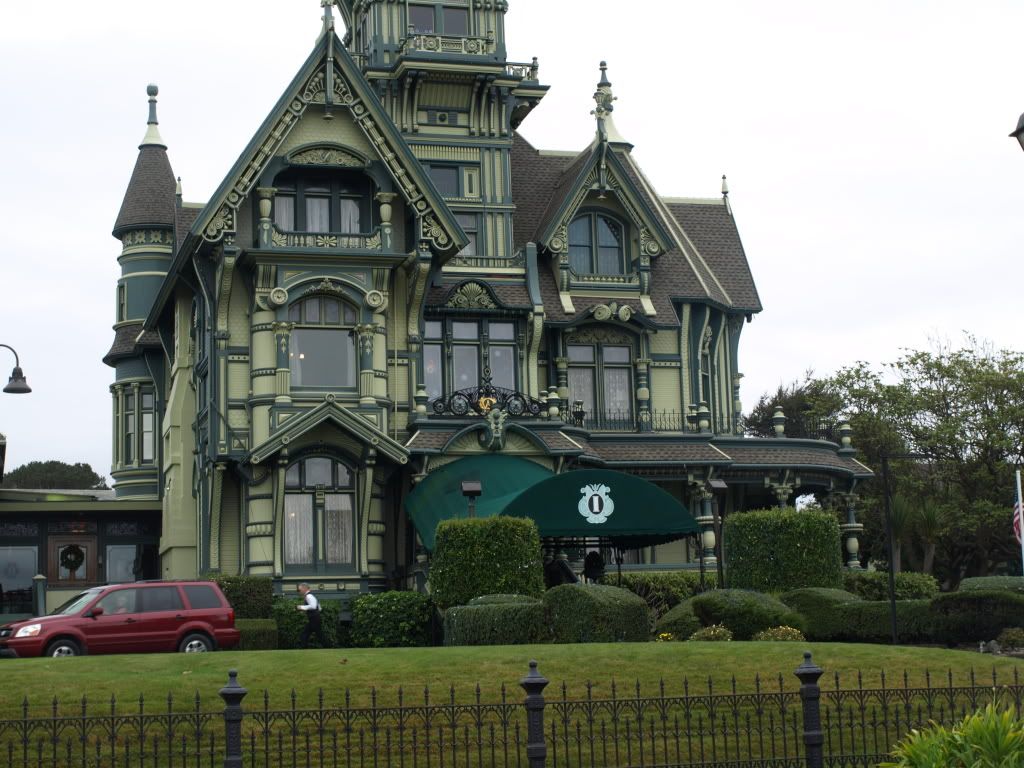 The girls and I took an afternoon outing to a location we adore; a special invite from Grandpa and Grandma. The Ingomar Club, is a club that my father has belonged to ever since I was a young girl. It always entailed special fancy dinners and occasions with a reason to dress up in our very best. We loved going there, especially when we were allowed to tour all the way up to the 4th story where the "widow's watch" is located. The widow's watch is a tower at the very tip top where long ago the wives would wait, and longingly watch for their sailors to return home from sea - thus the name became the "widow's tower" when the husbands never returned.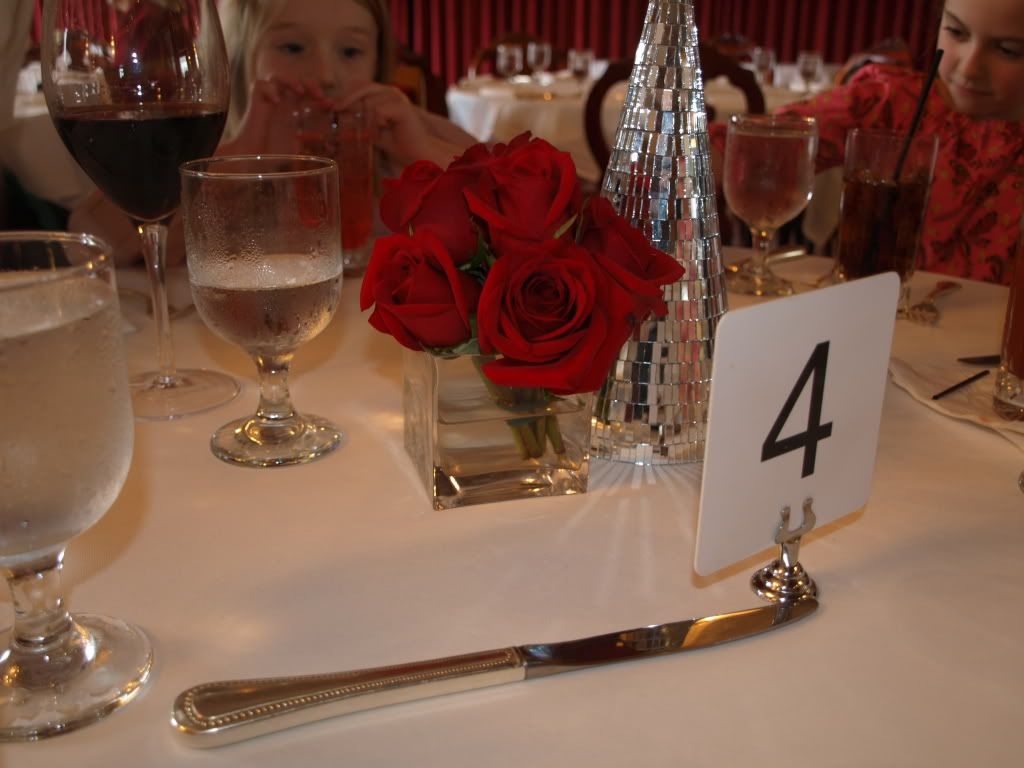 A precious afternoon with Grandpa and Grandma and a treat to see Santa Claus and all the fixins' of a day just for the girls. The tree was sparkling and twinkling all at the same time. It was so beautfiul. Grandma and I were amazed at how many glass balls filled the tree and how the tree took a back stage to all the glitter and beads. In the back of my mind I chuckled at the thought of Georgie staring the tree down, memorized by all of the glass balls and the overwhelming temptation to touch each and every one of them.
It all started with lunch; everything a child could dream of as a favorite meal item, chicken fingers, pigs in a blanket, mac n cheese, waffle fries and green bean casserole (maybe not this one!). And momma indulged in every one of them!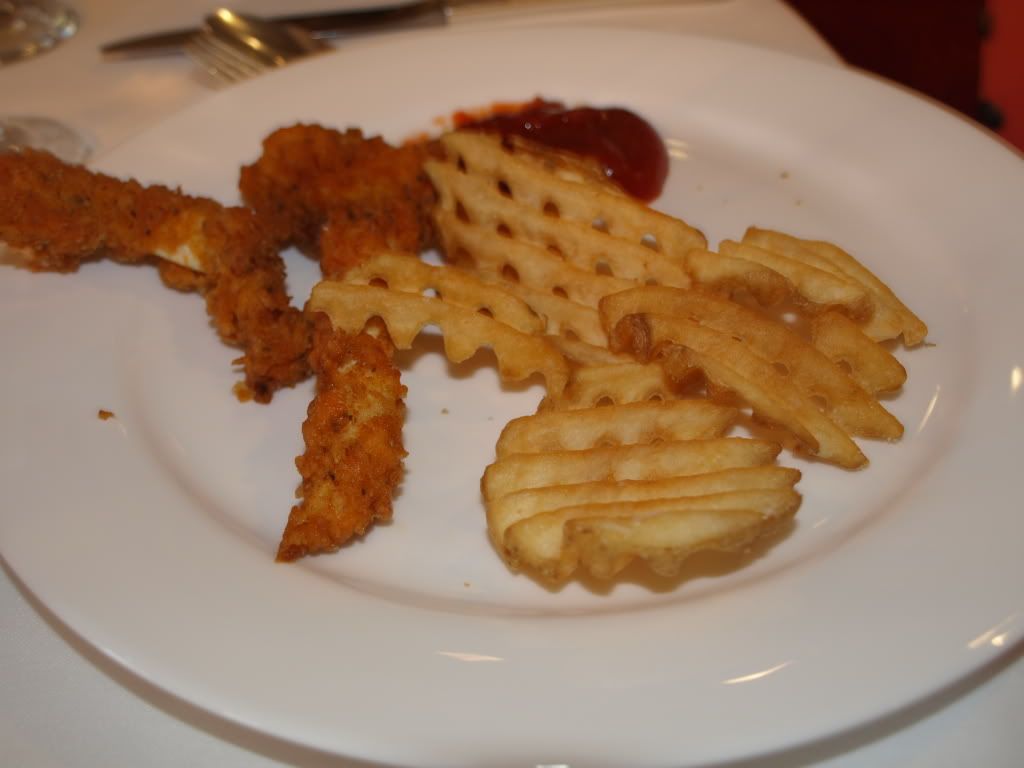 Even before they got in line for the food, they saw this amazing man; the cat-in-the-hat balloon maker. He was so good to the kids as they swarmed his stand, the line which never went down the entire time we were there. We came home with a hummingbird, bumblebee, 2 poodles and a sword and belt for Georgie who stayed with the General Manager for the afternoon.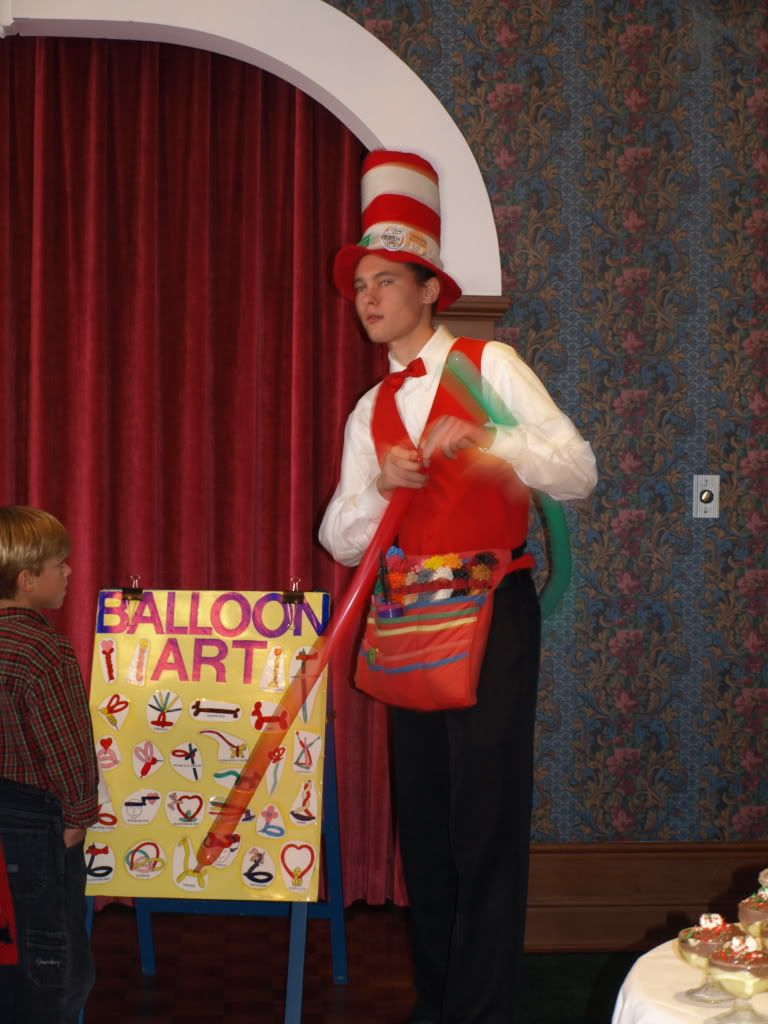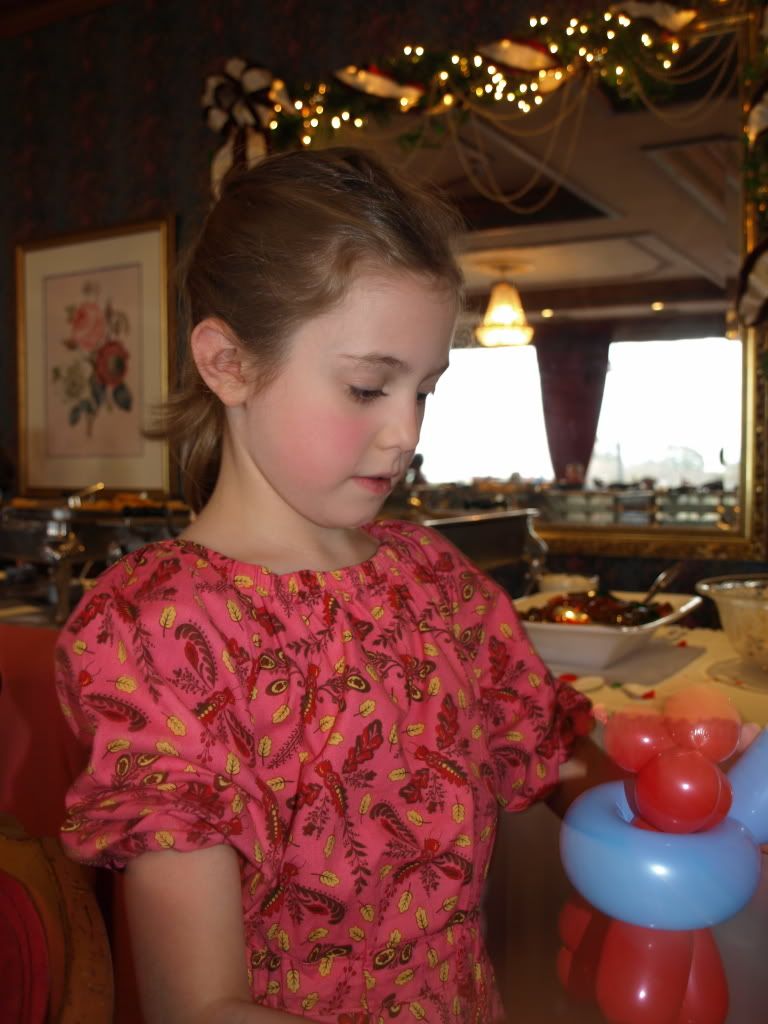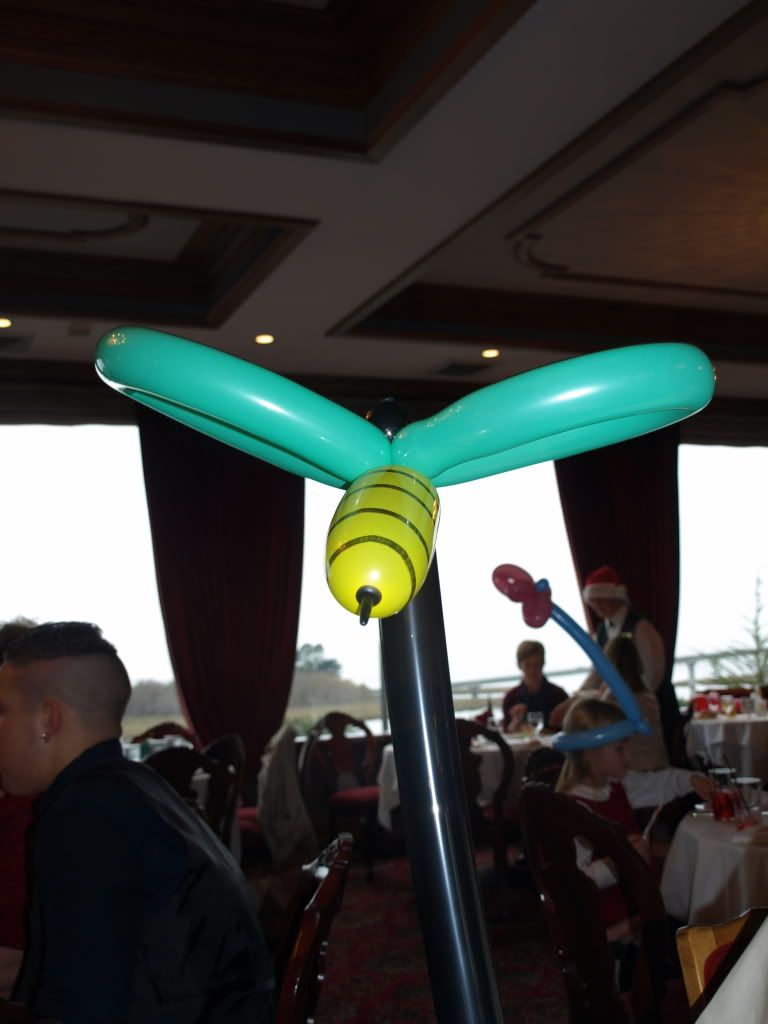 Dessert was the creme de la creme of sugar cookie decorating tables. Even momma's decorating spread could not compare to all of the sprinkles, chips, frosting and sparkles that could be added to each and every cookie that was decorated at this table. If you didn't like sugar cookies, then you could indulge in a combination of butterscotch and chocolate pudding swirl. So yummy, my mouth is watering again at all of the sweet enticements there for our chosing.
No afternoon would be complete without a stop for a picture with Santa. What a sweet moment and how precious they all are against that beautiful background setting. I truly marvel at how much my children know - they know without a doubt that Santa does not provide the presents that sit under their tree. They know that he doesn't come down a chimney to deliver their special gifts. They know that the real reason for the season is Jesus. He is our special Christmas gift and each and every story shines a light and a path that guides us to the ultimate gift that God gave us of His Son.
Each morning we awake and together during our devotion time before school, we open and uncover another precious story that leads us to the birth of Christ through our Jesse Tree Devotional; a very inspiring advent activity from a special blog that I read Ann Voskamp's Holy Experience.
May your weekend be filled with the sparkle and twinkle of the joy of the season - Jesus our special gift from God.