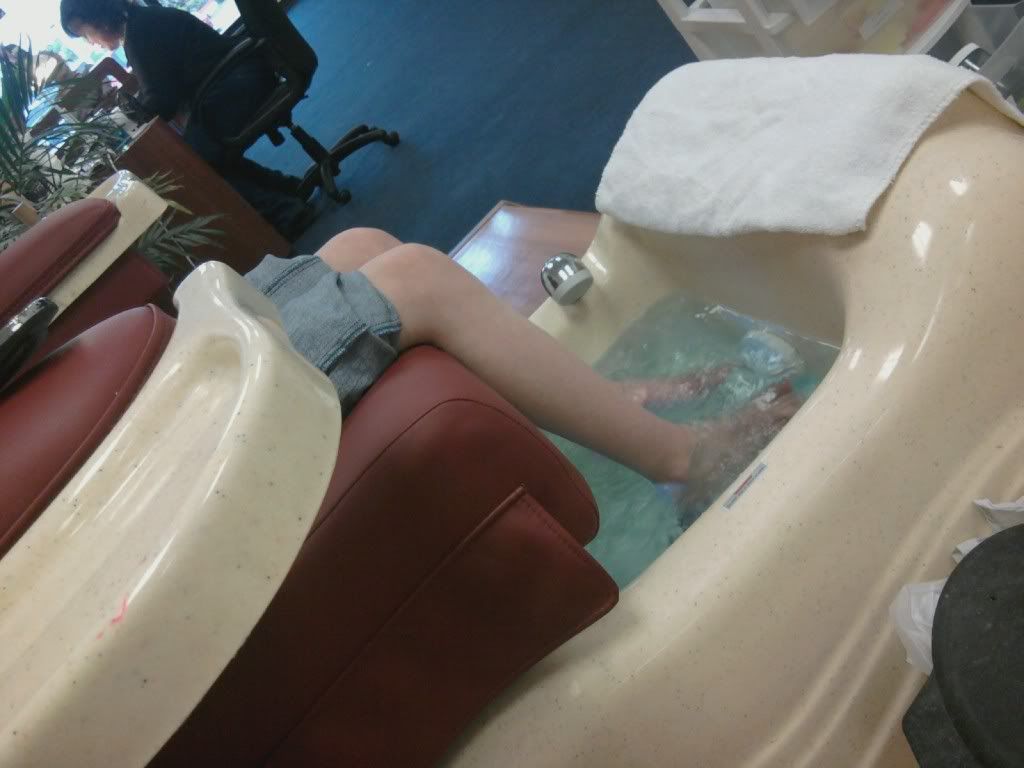 She may be eight, but she'll always be my little girl.
She smiled from ear to ear while her feet were soaking.
It was a day out with momma.
The massaging chair tickled her back, but she really enjoyed the tapping motion.
She didn't even flinch when he scrubbed her feet.
Her toes were a vibrant, sparkly purple.
And afterwards she said, "When can I get a manicure?"