The spaghetti dinner is ready and waiting for the General Manager to take to our weekly Bible Study at church. He has graciously volunteered to lead the group and I'm so thrilled for that. He has such a wealth of wisdom to share with others - it will be great to see his God-given talents put to use.
We had our first threat of frost the other night - fall is in the air here in Northern California. Because of that we spent the better part of Monday afternoon harvesting the remaining vegetables in the garden, covering what we could and leaving the rest for compost in the ground.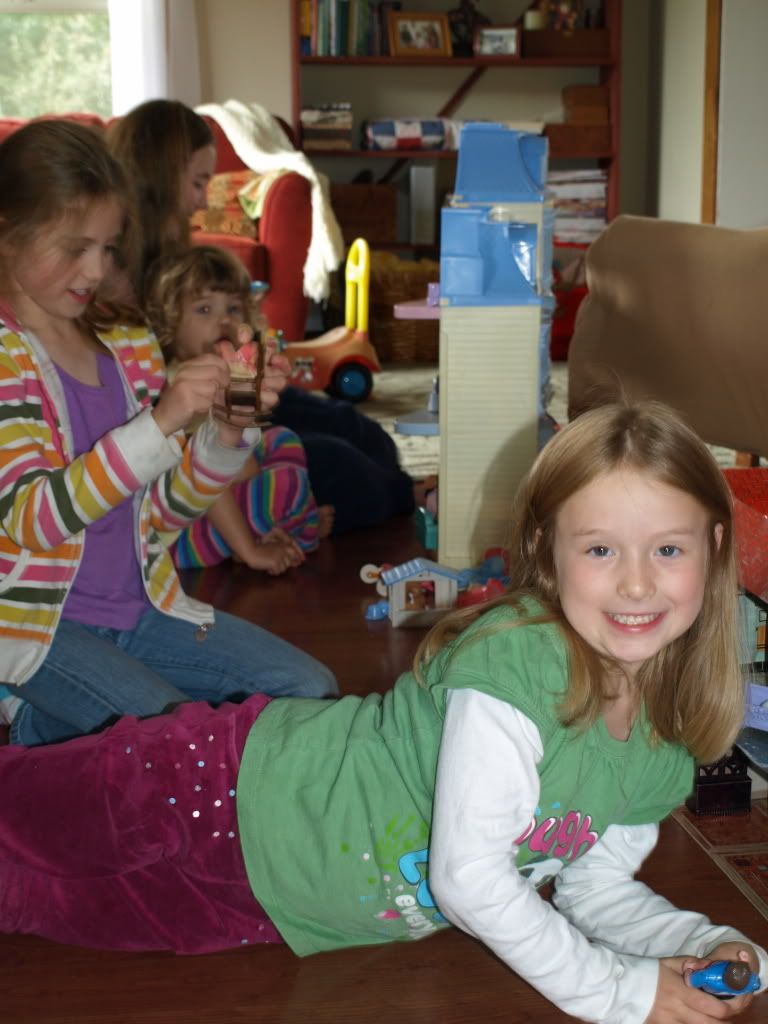 The girls have been playing indoors the last few days, absorbed in the doll houses. Whenever George is around their houses mysteriously have a tremendous amount of earthquakes.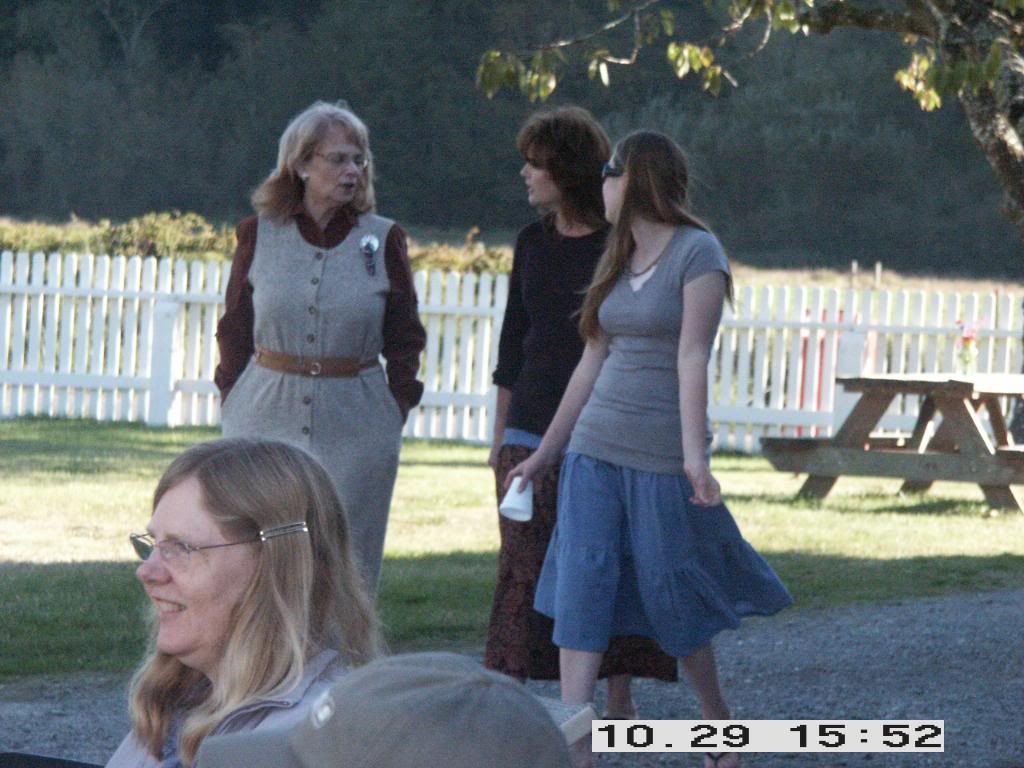 Last weekend we had a Harvest Dinner here at the house for the members of our church. So, around 45 of us (mostly children - what a sweet blessing to see them all play together) shared a meal and fellowship together during what was the most beautiful October day - God was gracious to give us a warm sunny day to celebrate the fall harvest season. A plaque on my wall reminds me . . . .
Ecclesiastes 3:11 He hath made every thing beautiful in his time