Our first batch of eggs did not make it, but yesterday, after another grueling 35 days, Vanessa, our Muscovey hen gave us our first ducklings. We discovered the first one by accident, as it had wandered from the pen under the trailer and was peeping quite loudly for it's momma. Vanessa had wandered off for a long overdue drink of water and food.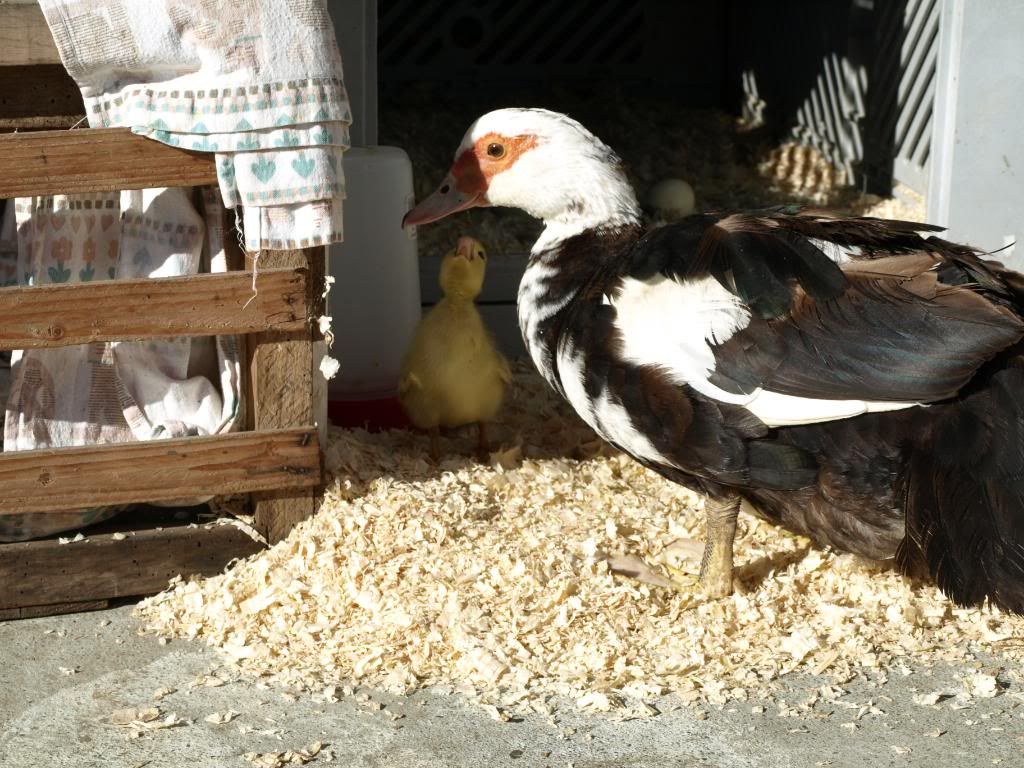 We are still awaiting to see if the last two eggs will hatch. We are not sure what date they were laid so we are waiting for a few more days before removing the eggs from her cage. My favorite is watching them follow momma in a very straight line behind her, still a little wobbly in their stride.
We are going to have to find a more permanent home for them all as they cannot continue to reside in the garage. We would love to get them out in the garden but for some reason they do not want to cross over into that gated area. We are not sure if we'll be able to keep both of the babies due to how much feed they eat - they eat almost double what the chickens consume. But they have been very helpful in consuming the massive quantity of slugs in our yard, so for that I'm very thankful.
We need to decide on some names, so here is your chance to leave a suggestion! Have a blessed week.
Blessings,
Michelle