The first part of our week was rainy and dreary. Outside of my window it was wet, windy and cold. There was no laundry hanging on the line, the ladies were nestled in the coop staying dry, a lot less eggs due to the cold weather, the heater was on and blowing, and I was dreaming and wishing that we had a wood burning stove to cuddle up next to. The candles were lit and the oil lamps burning, and we were thankful, ever so thankful to have a roof over our head, warm snuggly blankets to get comfy under and books to read to pass our time. I spent the majority of my days finishing up my very first knitting project - a dish cloth. While that doesn't seem like much, knitting has not been something easy to learn. It takes quite a bit of patience. I feel like all thumbs when I knit and I'm sure that will get easier as the days pass. It is so pleasant knowing that I made that with my own hands - how satisfying it is to create something that I will use for a long time.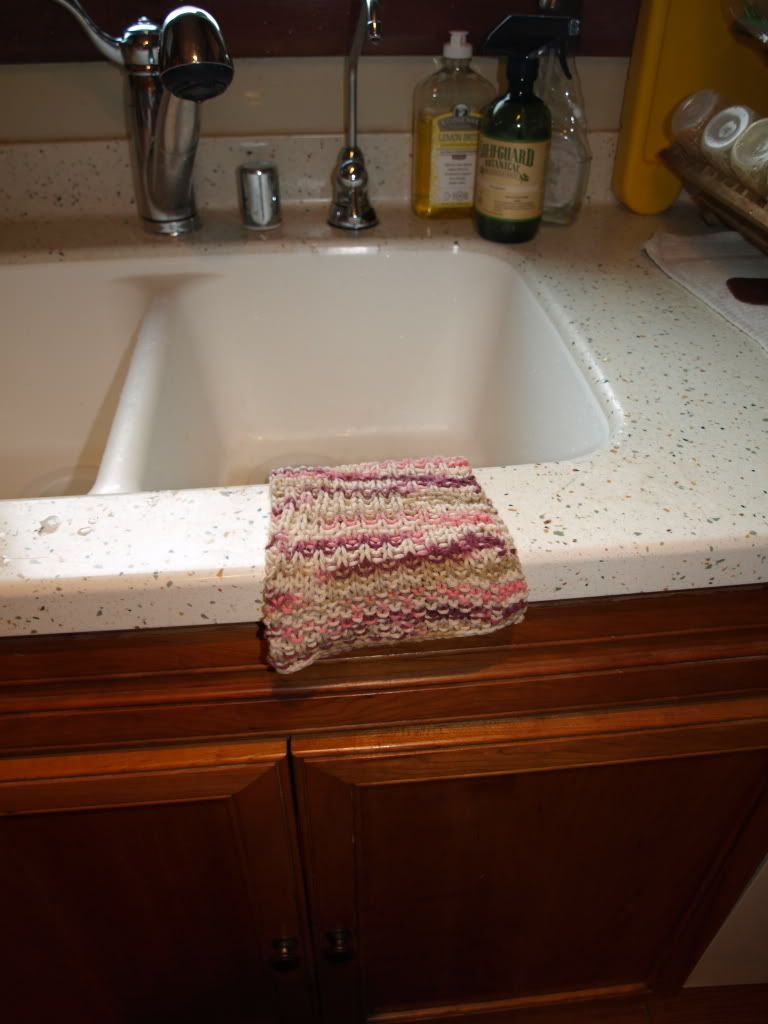 Proverbs 24:3-4
Through wisdom is an house builded; and by understanding it is established:
And by knowledge shall the chambers be filled with all precious and pleasant riches.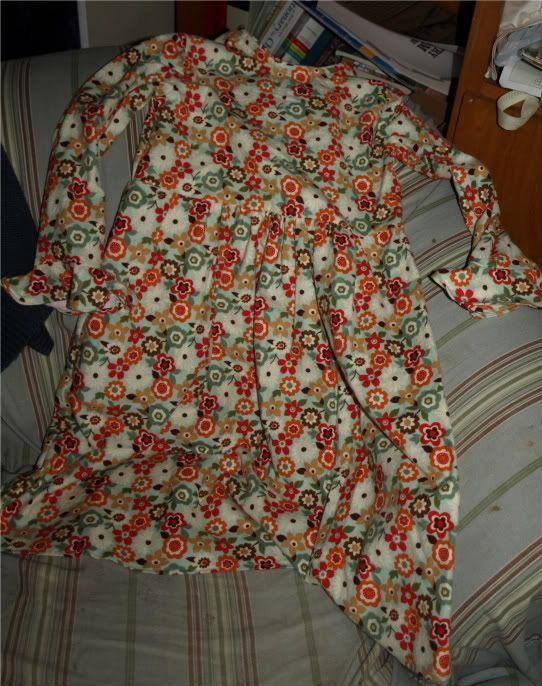 I have still been overly busy sewing Christmas presents for the girls and for our family. I made this dress for Lindsay. It is made out of a soft corduroy fabric that we found on sale at Joanns. When I sew outfits, I tend to find several patterns that the girls like and then I just keep making the same thing over and over with different fabric. Adding in ruffles, lace or trim is also a great way to change up the same outfit. Jumpers are always a big hit around the house and are the quickest to sew.
I'm in awe when I look at her. I blinked and now she's three. She's wearing the Christmas dress that I made for her last year. What a blessing it still fits her - sometimes it's wise to make clothes a little larger than necessary. The fabric is a beautiful cherry red rayon, one of many stacks that my sweet mother-in-law gave us last year when she cleaned out her fabric stash.
I always get asked when I have time to sew so many outfits, so I thought I'd leave you with this bit of wisdom. Having a little boy running around the house does not leave me much time during the day to sew, unless he happens to be occupied by his big sisters. Most of my sewing is done in the quiet of the night after everyone is asleep. I enjoy lighting some candles, playing relaxing music, and along with the rhymic hum of the sewing machine, outfits are created to be worn through several years. May your weekend be blessed.
Michelle