Remember this table runner. . .
Well, it sold yesterday . . . my very first sale from my Etsy store. Needless to say I was thrilled! I think I bounced off the wall for most of the morning.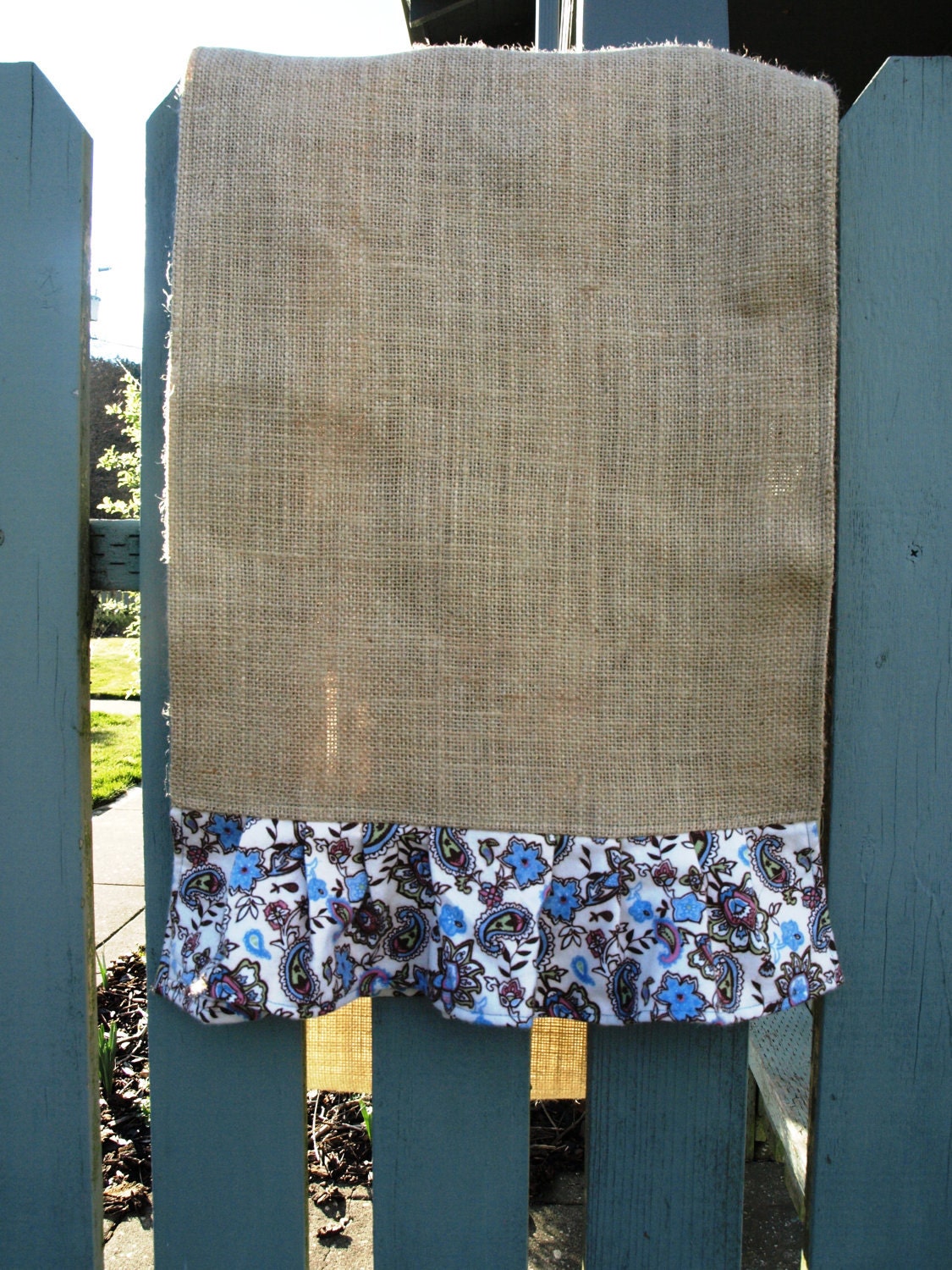 Not wanting my store to be bare I rustled up the last of the burlap and created another table runner. Don't you especially like the soft and delicate, paisley cotton flannel ruffle? That's my favorite part. So while the kids were busy early this evening putting together their valentine cards for our homeschool Valentine's Day party this week, the whir of my sewing machine could be heard from the back room as this new runner was put together.
I just might have to purchase some more burlap and make another one for my table. A big "thanks" to Emily for the paisley printed fabric! Be sure to check out the link to my store on the side bar!