Days here on the homestead are busy, but I managed to get Tractor Boy's quilt pieced together over the weekend. The quilt began out of a need for him to have his own quilt on his bed, rather than a used hand-me-down. While hand-me-downs are clothed in love, I wanted him to have his own memory that momma made for him.
Where to begin when looking through the myriad of fabrics online? He loves all things trucks, cars, tractors and being four, I wanted something that he wouldn't outgrow too quickly. So, when I found this fabric I knew it was perfect for him. It is by Moda, and it's called Ten Little Things. The owl print was my personal favorite. Especially after we made these owls from Gingercake and George began to take his new owl pillow "Tiggie" everywhere.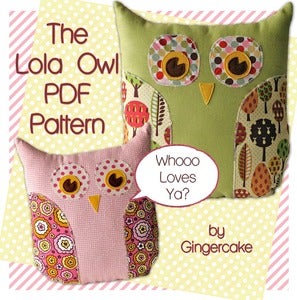 Now it's time to find the fabric to back and bind the quilt with. I am thinking a navy blue backing and lime green binding fabric. What do you think? . . . . then off to the quilter it goes. He's going to be so excited to have it on his bed soon.
I shared my 12 Days of Christmas quilt awhile back, my first blog giveaway winnings! It's back from the quilter, binding on and awaiting it's entry into our county fair in August.
I think the quilting turned out fabulous! Thanks to Kathy at Stitch by Stitch. I have to admit it was little unnerving sending my work to a complete stranger in Montana, but she is a sweet woman and so very easy to work with. Plus, just take a moment to look at her quilts and I guarantee you'll be hooked. I would not hesitate using her again.