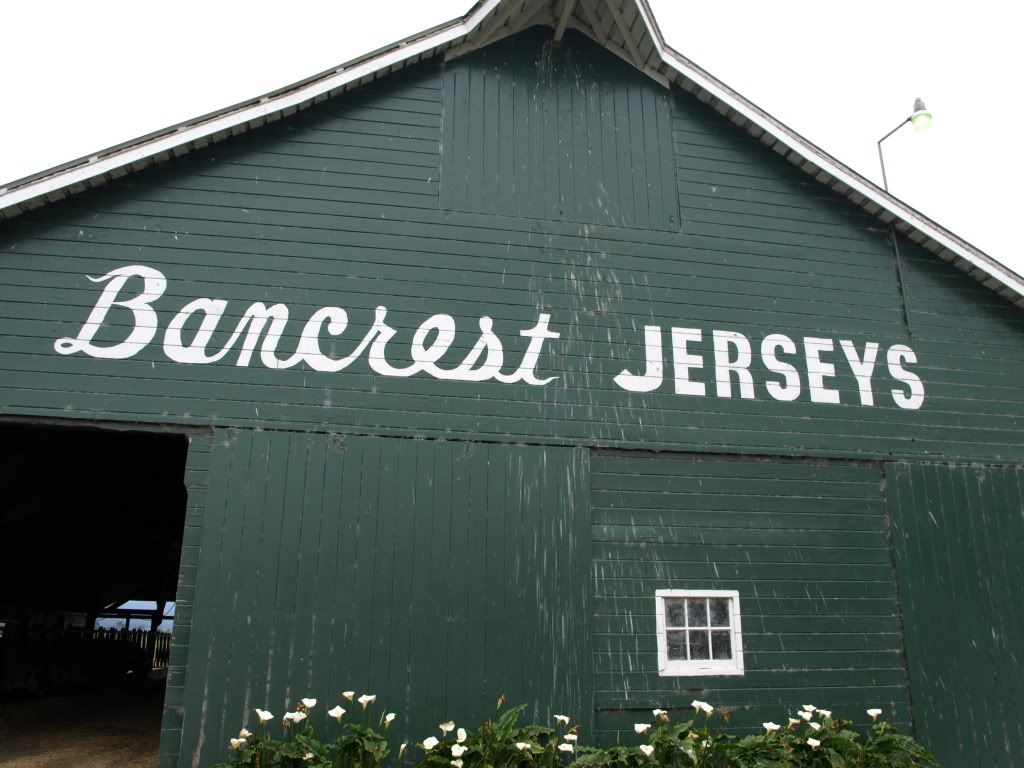 School books put away, pencils dull and worn, paper all gone and file boxes ready for storage, BUT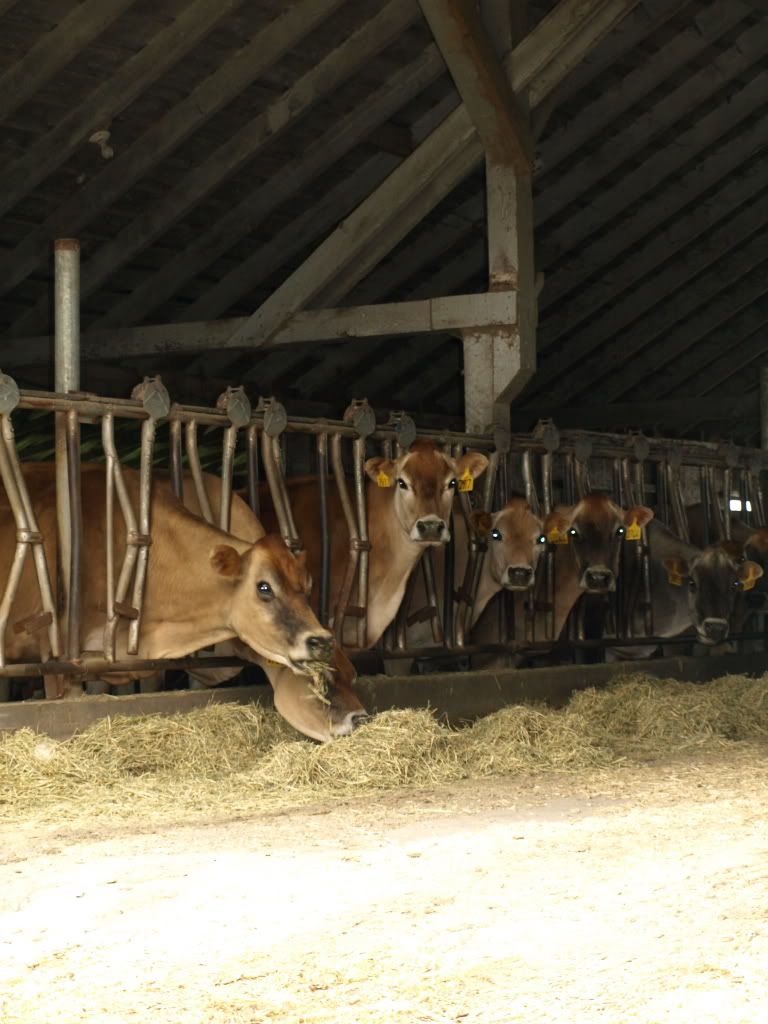 there is always time for one final field trip of the school year.

Bancrest Dairy, just seconds down the road from our house, long time friends, my very first sewing teacher in 4-H and the best neighbors. . .
Bumpy hay ride to the barn, squeels of delight from the rear of the second trailer, seems we got the bumpiest ride. First stop, the barn to milk a cow.
For some this might be the first time ever milking a cow, or even coming close to one. . . for others this is second nature living in our rural community. Either way, everyone took away a special understanding of all that goes into getting fresh milk.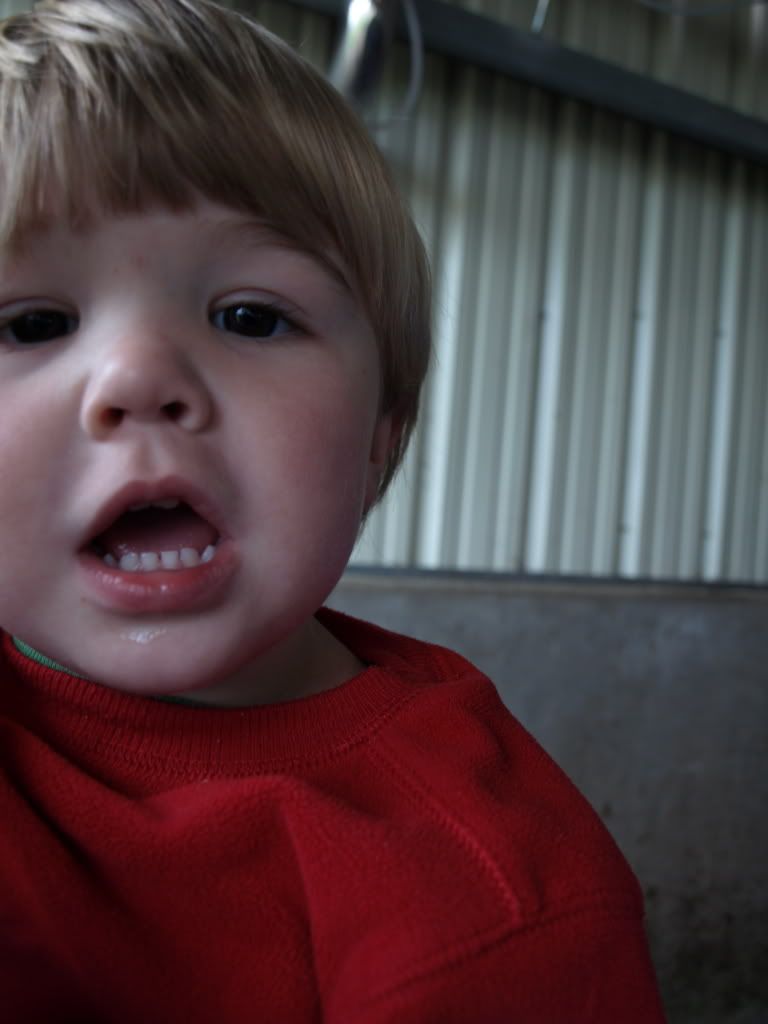 Little George, so very excited about seeing the cows, riding on the wagon and touching the big tractor UNTIL the milking machine was turned on.
All fingers got to feel what the cow feels when milked, and to test whether the fresh milk was warm or cold? Any guesses?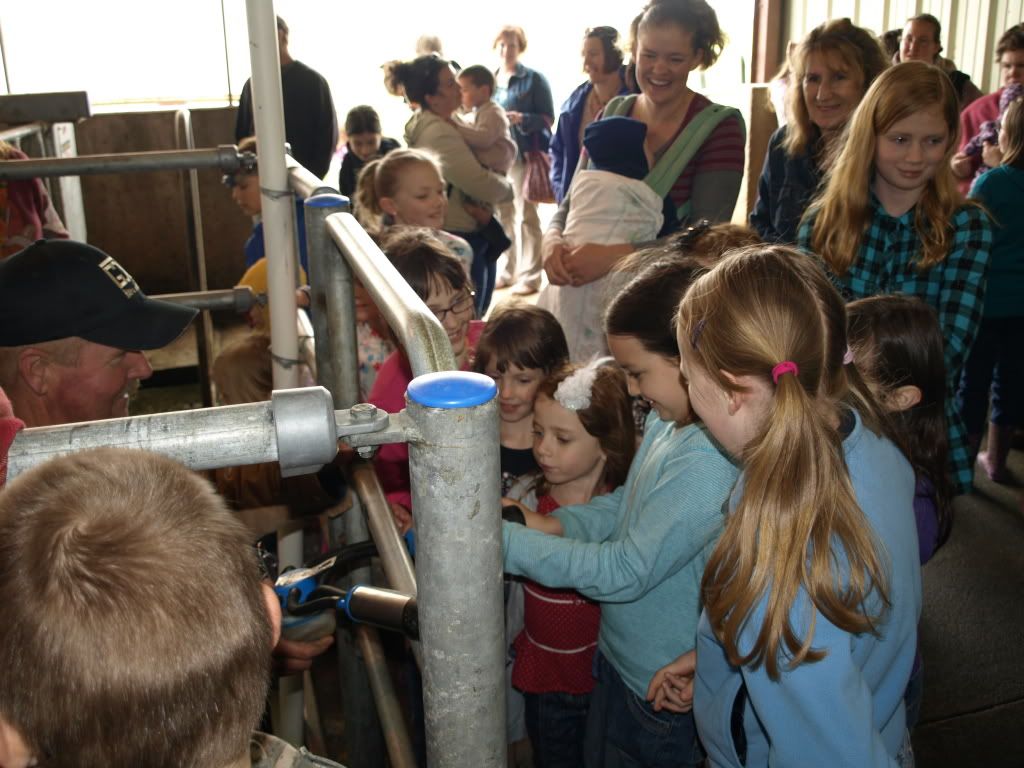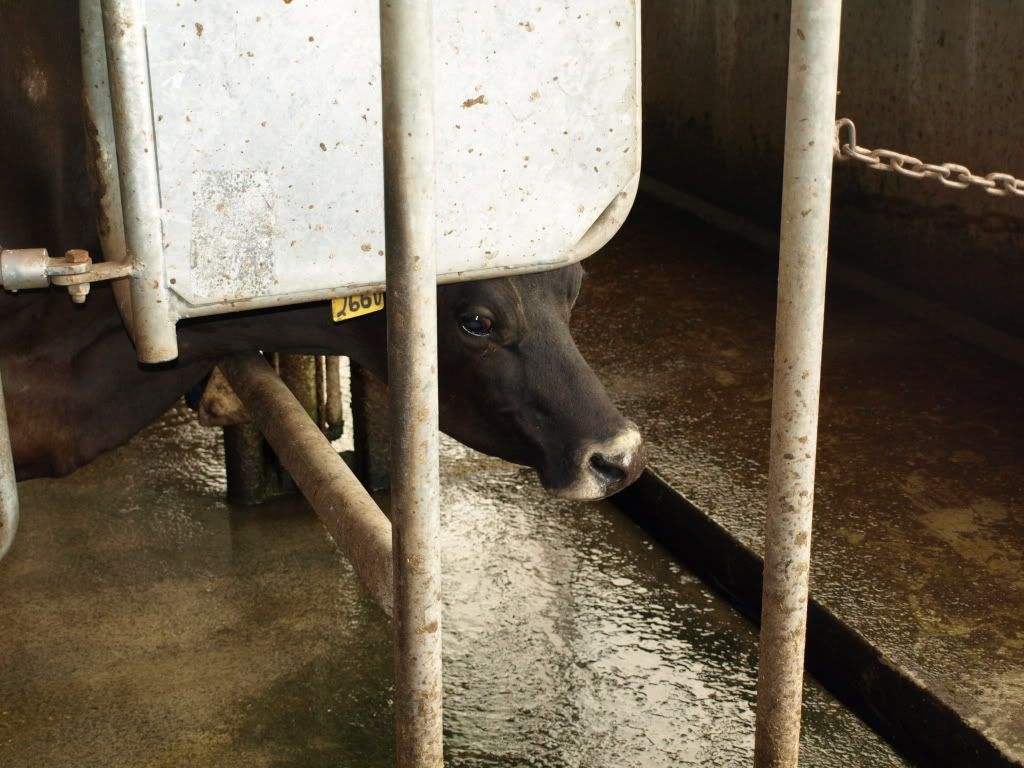 She never once complained, she was as sweet as they come, waiting patiently for everyone to get a turn milking her. . . . . .
There was a baby calf, born just last week, that needed to be feed. I don't think she minded any of the attention, or the fresh, yummy milk either . . . . . . Afterward, it was picnic time on the front lawn, surrounded by all of the beautiful flowers in bloom, with locally made chocolate milk and ice cream served for lunch.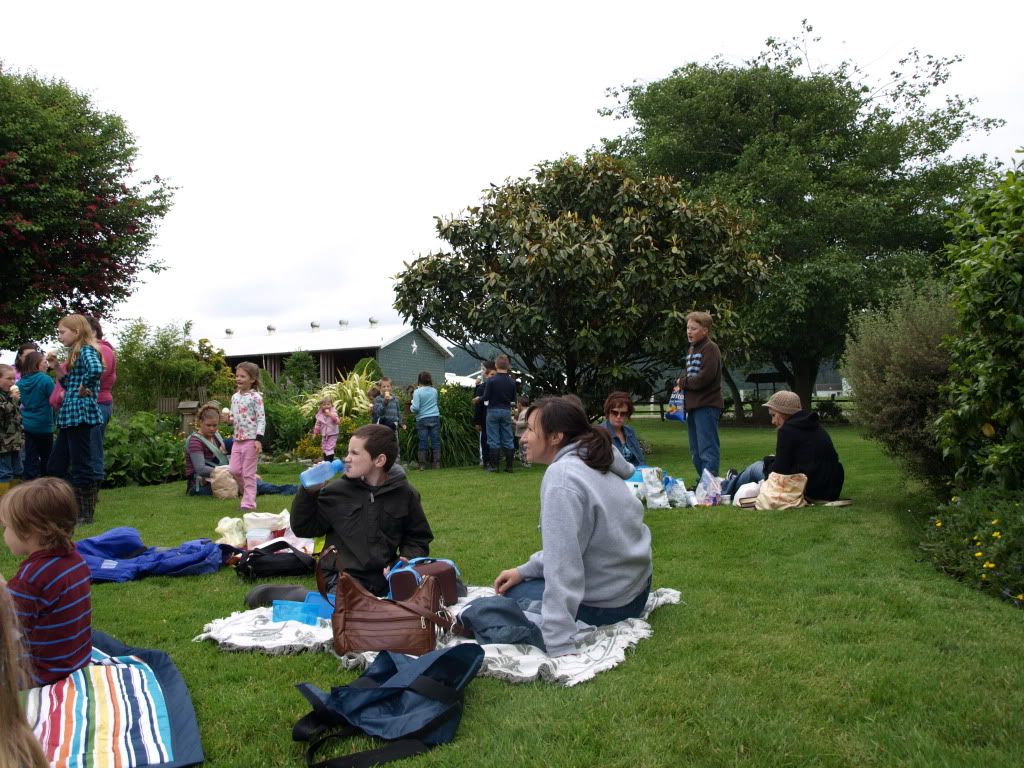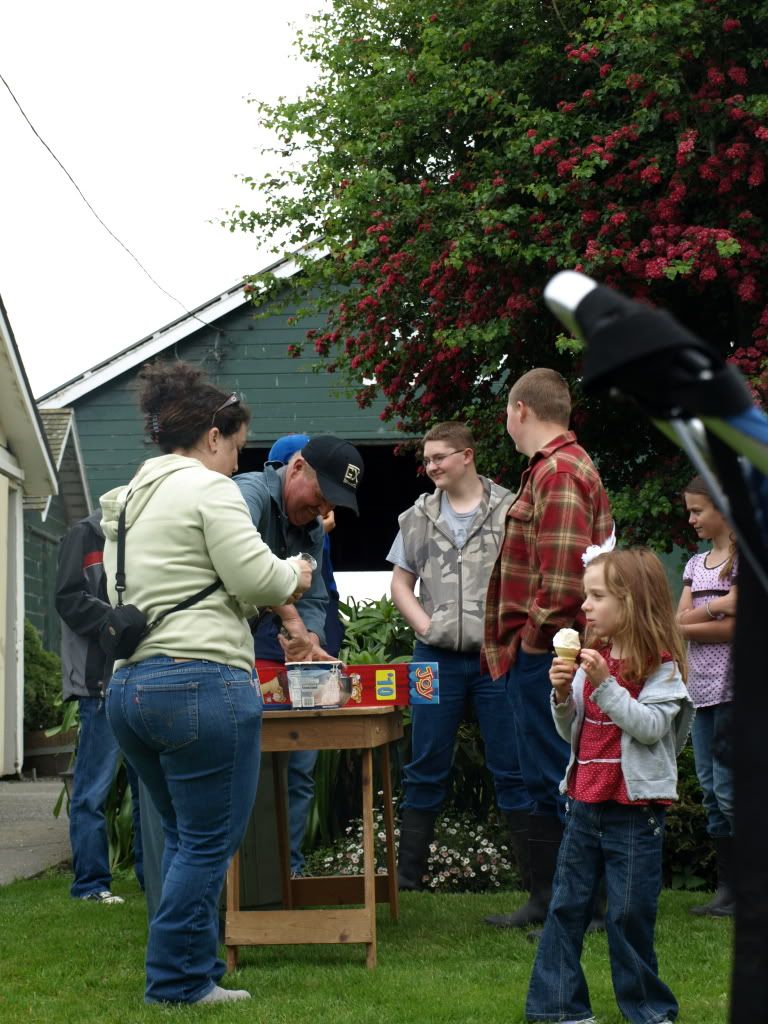 Quick, pile back into the wagon for our ride back to our cars and then home for the afternoon. What a sweet ending to our school year.